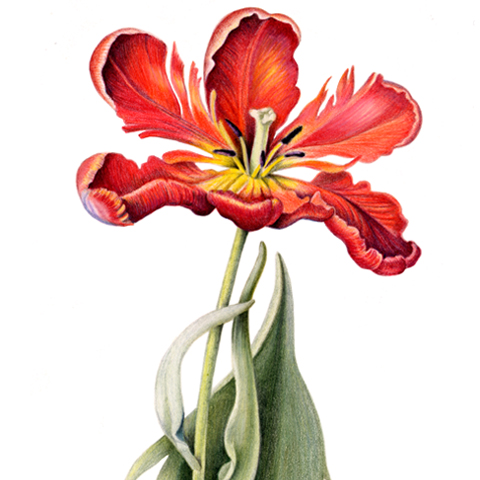 Welcome. You will find three quite different portfolios here. Botanical illustration, pastels, and graphic design.

I've worked as an editorial art director and graphic designer since the late 1980s, initially working on magazines, later moving on to books. Along the way, I signed up for a certificate program in Botanical Illustration at the New York Botanical Garden and found an old love of drawing rekindled. And since moving to Portland, Oregon in 2009 that love has drawn me to larger subjects in looser media. Painting with pastels became another passion.

In 2014 I began teaching and now offer classes drawing botanical subjects in a variety of mediums.